CWP is a Veteran Aware Trust and was recently re-accredited by the Veterans Covenant Healthcare Alliance in recognition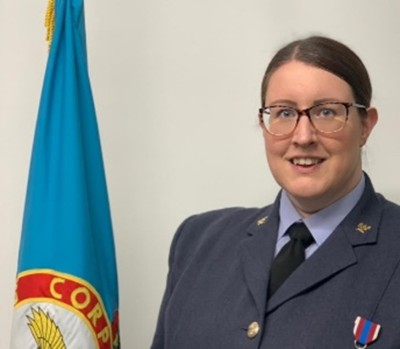 of its commitment to providing excellent support to our veterans, reservists, members of the Armed Forces and their families. We recognise the sacrifice that they have and are still making as part of our armed force community.

As part of our commitment, we have introduced the Armed Forces Community Guaranteed Interview Scheme. If you are a veteran, reservist, cadet, or family member of those in the armed forces and meet the essential criteria of post you apply to, you will be offered a guaranteed interview under the scheme. If you have any questions about the Armed Forces Community Guaranteed Interview Scheme, please contact our Recruitment team at: cwp.recruitment@nhs.net

At CWP, working together and supporting each other to be the best we can be reflects our strong values and our commitment to being person centred. As part of our recruitment process, members of our armed forces community will be assigned a designated support champion to provide help with their transition into CWP.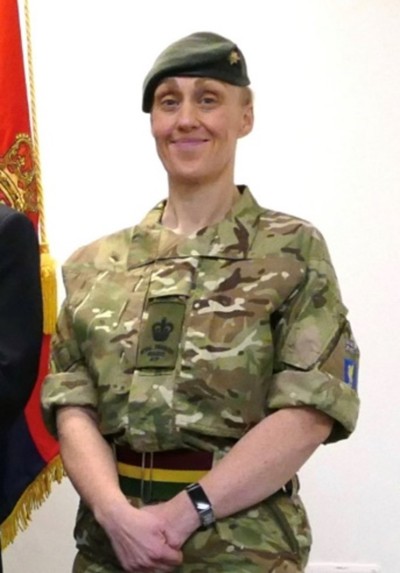 We have also signed the Armed Forces Covenant to demonstrate our commitment towards our Armed Forces community and to implement the guiding principles of the covenant, which sets out the relationship between the nation, the government, and the Armed Forces.
The covenant recognises the whole nation has a moral obligation to members of the Armed Forces and their families, and it establishes how they should expect to be treated.
We re-signed the Armed Forces Covenant in September 2021 and as part of this, we will ensure:
The Armed Forces community will not face any disadvantage compared to other citizens in the provision of public and commercial services in the area where they live.
Special consideration is provided especially for those who have given most such as the injured and the bereaved.
Raising awareness of our armed forces community is now becoming embedded throughout our services. We recognise the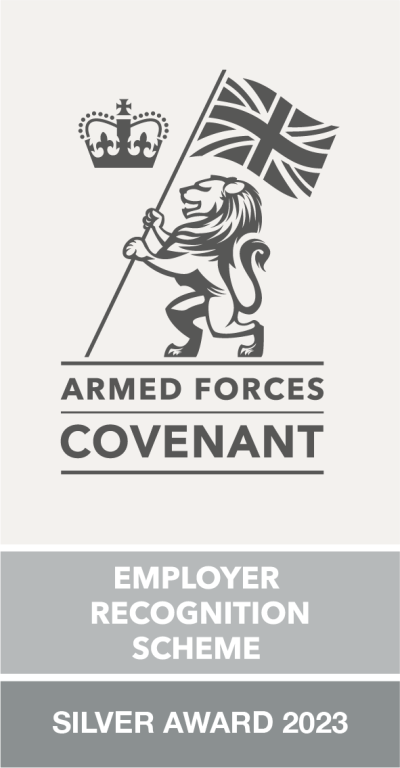 unique talents and experience that our Armed Forces colleagues can bring to our organisation and work with our partner organisations to develop CWP as an excellent place to work for everyone.
CWP has achieved a Silver Award as part of the Defence Employer Recognition Scheme in recognition of our efforts in supporting the armed forces community, ex-armed forces, reservists, and their families into work in the NHS and fostering a welcoming environment.
CWP is proud to fully support and actively encourage its staff to become armed forces reservists or cadet force adult volunteers. These roles are excellent opportunities for our staff to acquire and develop new skills in teamwork, communication, leadership, and organisational techniques and is a key part of our work to support our wider armed forces community.
CWP has a dedicated policy to help and support our reservists and cadet force adult volunteers with their training and mobilisation, including additional paid annual leave to facilitate training commitments.
CWP has also signed up to the national 'Step into Health' programme to help all ex-armed service personnel, veterans, and their spouses or partner to join the NHS. We work closely with the Poppy Factory to support veterans with health conditions on their journey back into employment, helping them overcome any barriers.
We have an Armed Forces Community Network with an active internal and external membership. The network helps to shape the care and support we provide to our armed forces community.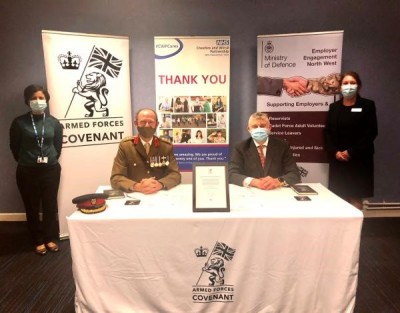 Transition Intervention and Liaison Service
Walking with the Wounded
Op Courage
Help for Heroes
Veterans UK
Healthcare for the Armed Forces
Forces Families Jobs
Career Transition Partnership
Community notice board
For urgent help in a mental health crisis, visit the urgent help page on our website.
Proud to be working with...